Why is Mold Damage Remediation Important?
2/10/2021 (Permalink)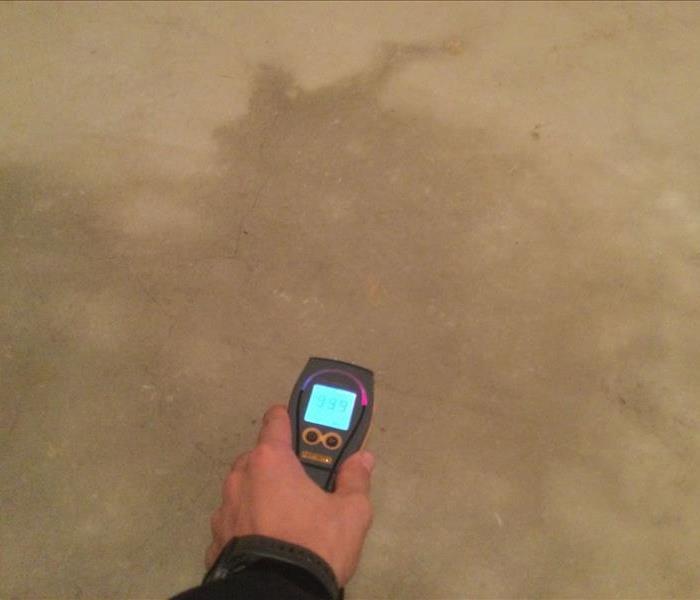 Mold will spread within 24 to 48 hours. Call the professionals at SERVPRO for the mold remediation services needed for your property.
Smithtown residents trust SERVPRO to handle mold damage with care and precision.
Located in Suffolk County, New York, the town of Smithtown is situated along the northern shore of Long Island with a population of 117,801 when the 2010 United States Census got taken. This is a census-designated place (CDP)
Fun Fact: Smithtown, New York, happens to be one of the oldest towns in all of Long Island, with founding dating back to 1665.
Taking a look at Smithtown's history, local legend says that the town was named after Richard Smith, who helped rescue the daughter of the area's Native American chief. This got done after Smith proved that he could encircle the area in one day while riding a bull. There is now a large statue within the town, which is anatomically correct, of Smith's bull. The bull's name was Whisper.
Learning More About the Local Events in Smithtown, NY
Many annual events take place in the area, including many which are hosted by the Smithtown Historical Society. Some of the popular gatherings throughout the year include:
April is the time to enjoy the Spring Farm Festival
In September, the Heritage Fair is a time to honor local history
Various educational programs and school field trips are offered regularly
Local baseball is a prevalent pastime during the summer season
Summer Under the Stars is a great time to check out local music outdoors
The Brush Barn is an excellent event space in the area where you can rent it out for weddings and more
Of course, there are several very popular restaurants and watering holes throughout the Smithtown area. If you are looking for a night out with friends or you want to have dinner with family, some of the top destinations include:
Maureen's Kitchen – the ultimate place to go for mouthwatering breakfast and some of the best pancakes in the region.
Chop Shop – this restaurant offers a cozy, traditional steakhouse vibe with a modern menu and excellent meat cuts.
Javier's Café – whether you go for breakfast, lunch, or brunch, you have breakfast dishes available at all times.
Café Havana Bar & Grill - is a great place to go if you are looking for a little bit of Latin cuisine and a full selection of craft cocktails. Be sure to ask for an extra side of plantains!
Why Should Smithtown Residents Look for Professional Mold Damage Cleanup? SERVPRO Gets the Job Done Right the First Time!
Once you suspect mold colonization in your home, you need to address it as soon as possible. The faster that you act, the quicker you can eliminate the potential health effects for everyone living within your Smithtown home. SERVPRO will ensure everything gets addressed to locate the source of the problem leading to mold growth, then handling all cleanups.
The onset of mold damage in Smithtown could stem from a much larger issue. Some of the most common causes of mold growth within the home may include:
Water damage from flooding
Roof leaks
Water damage after a fire
Broken pipes or slow, undetected leaks
Water spilled due to overflowing tubs or sinks
Call SERVPRO of Greater Smithtown for help with mold damage cleanup at (631) 265-9200. We will ensure everything is Certified: SERVPRO Cleaned!