Who Offers Reputable, Licensed, and Certified Smithtown Mold Damage Recovery Services?
11/8/2021 (Permalink)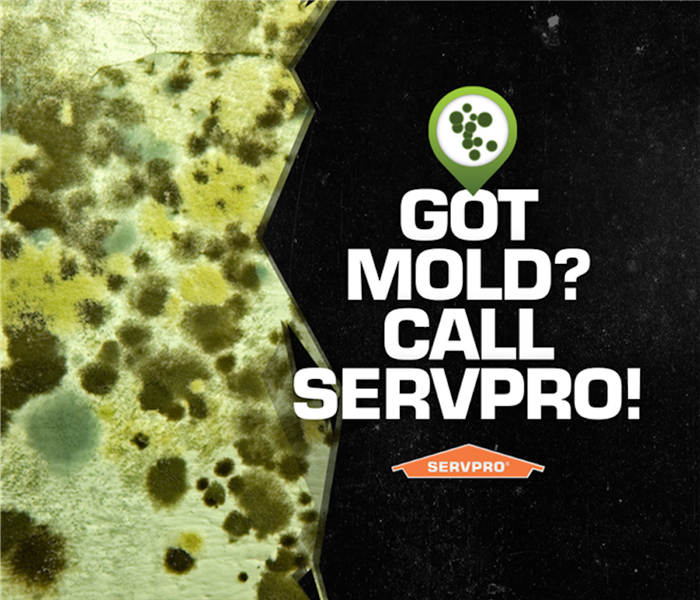 SERVPRO technicians use EPA-registered biocides for all mold remediation services. 24/7 365 days a year we are here to help.
Experience and training are why SERVPRO delivers reliable mold remediation without the hype in Smithtown
Mold damage concerns Smithtown residents, particularly if you have worries about whether mold can cause health effects. The growth of mold can follow inadequate water damage repairs. Mold inspections, remediations, and removal can be tricky interventions, why SERVPRO obtained New York licensure and advanced technician training, the use of innovative techniques, and adherence to the Environmental Protection Agency (EPA) protocols.
What Are Signs of Mold Damage in Smithtown Houses?
How do you know if you have a mold problem in your home? Sometimes a rapidly multiplying mold colony covers visible surfaces with various colored fungi, organisms of many colors and appearances. Problems occur in hidden areas, resulting in attic mold and the need for basement and bathroom mold removal. Mold takes hold where moisture lingers for more than 24 or 48 hours. You might see staining, softening of building materials, or notice a distinctive musty stench when evaluating your home for black mold damage repairs.
How Do Mold Remediation Professionals Manage a Mold Infestation?
It is critical to address the underlying moisture issue to obtain sustained favorable mold removal results. Our experience with successful water damage restoration is why SERVPRO delivers desired mold remediation outcomes, as we also can provide thorough structural drying. After remedying the leak or seepage, we follow the EPA mold remediation checklist:
Locate the mold, employing trustworthy testing services if needed
Contain the moldy materials and affected area with impermeable polyethylene barriers and the action of negative pressure air scrubbing equipment
Perform mold removal, including black mold damage repairs, using mechanical means such as brushing, scraping, and gentle blasting with dry ice or soda
Wipe up, vacuum, and bag mold materials for local legal hazardous waste disposal
Apply EPA-registered antimicrobials to inhibit rebound mold infestation
Commitment to proven black mold damage repairs and remediation procedures is why SERVPRO of Greater Smithtown crews rank highly as mold specialists. Call (631) 265-9200 for assessment and plan development.
Contractor Licenses:
General: 51995-H
Mold Remediation: 0060