Rainstorms Increase The Risk Of Flood Damage In Your Smithtown Home
3/19/2022 (Permalink)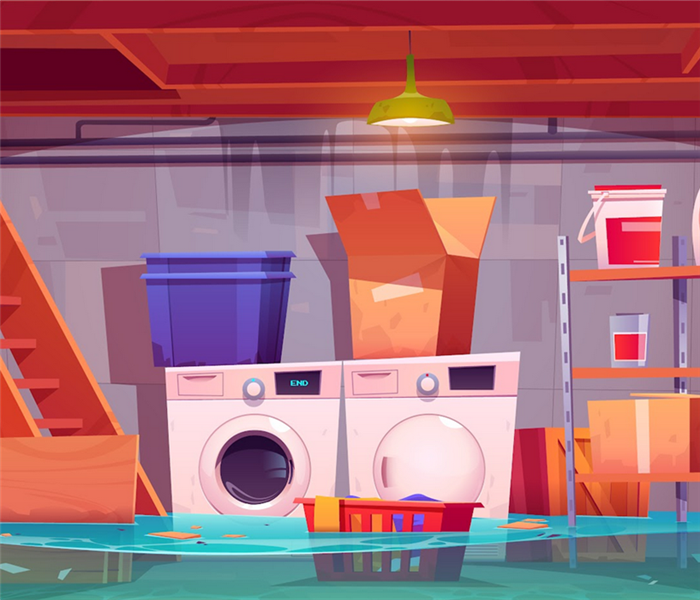 Flooding can happen because of many causes. Should your home be facing such a situation, contact SERVPRO for effective water removal services.
Rainstorms Increase the Risk of Flood and Secondary Damage in Smithtown
As the season's shift and spring rains begin, homes in Smithtown, some near the Nissequogue River, face flooding. Basements and walkout lower levels suffer when the local sanitary system becomes overwhelmed, owners, coping with both an influx of water overland from the increased precipitation and high river levels. You must also consider the risk of sewage backup.
Long Term Damage from Chronic Flooding Issues
If not addressed at the time, the saturation of building materials regularly can result in a progressive weakening of structural components. Also, unresolved moisture opens up the potential for significant mold damage. Flood damage in Smithtown requires a rapid response from professional mediation and remediation specialists to avoid permanent harm to your residence.
Appropriate Water Containment and Removal
Because floodwaters are by definition contaminated, hiring the experts from SERVPRO gives you confidence that the Category 3 water will be contained and disposed of appropriately. Your family's health might depend on this as the pathogens possible in sewage and the chemicals swept in from over road and land flooding can be hazardous. We rely on the Institute of Inspection Cleaning and Restoration Certification (IICRC)-trained crew members to bring a wealth of knowledge, research-based strategies, and experience to your unique situation. Our resources include high-efficiency pumps and extractors, followed by a range of drying tools to resolve the issues of persistent moisture involvement.
Wrap Around Restoration Services
During the completion of your flood mitigation and remediation project SERVPRO might find structural damage too advanced to restore without intensive repairs or rebuilding. We offer our construction division to help manage those aspects. If mold took hold while flooding our licensed and certified mold remediation technicians can contain and remove active colonies, and take steps to inhibit future problems. Fixing the moisture problems permanently can go a long way toward limiting further damage.
Rely on SERVPRO of Greater Smithtown to take on your flood damage problem from initial assessment to completion "Like it never even happened." Call (631) 265-9200 as soon as practical to get the job rolling.