What Should I Do If My Basement in Smithtown Gets Flooded After a Thunderstorm?
9/13/2022 (Permalink)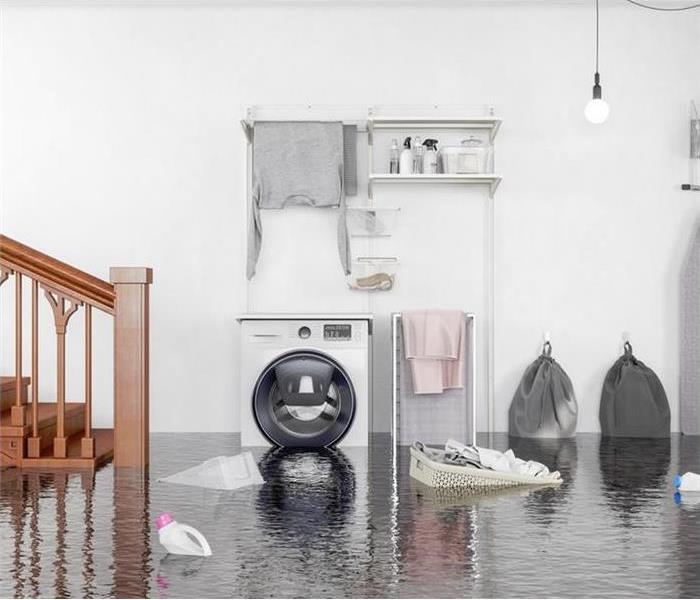 Flooding in your basement can put a huge strain on you and your family. Contact SERVPRO for professional flood damage remediation.
For Flood Damage Mitigation Inside Your Basement in Smithtown Call SERVPRO
Whenever a rainstorm hits your neighborhood in Smithtown, water can build up in your yard. Once standing water gets deep outside your house, it can fill up your basement's window wells and leak into your house.
How Can You Get Water Out Of My Basement If It Is Deep?
During any flood damage project in Smithtown, our SERVPRO technicians start the restoration efforts by removing any standing water present in your basement. If the standing water is more than two inches deep, then we can use a submersible pump to remove it.
How Do You Know How Many Pumps To Use?
Before we start sucking up your standing water with sump pumps, we must figure out how many gallons we need to pump out to determine what types of pumps and how many to use. For example, if your basement is 20 feet by 50 feet in size and the water is six inches deep, then we make the following calculations to figure out how many pumps to use:
We start by calculating the cubic footage of standing water by multiplying the room's width, length, and depth of the H2O or 20' x 50' x 6" (0.5')= 500 cubic feet.
We then assess how many gallons are present by multiplying the square footage of your basement by the number of gallons in cubic feet of liquid (7.48) or 500 x 7.48=3,740 gallons.
Next, we can divide the number of gallons per hour (GPH) the pump can move to figure how long it will take and how many pumps we need to use to accomplish our time goal. For example, if we are using a 1,200 GPH pump, then we would divide the number of gallons by the pump's GPH to get a time amount of 3,740 ÷ 1,200 = 3.12 hours.
If the water gets deep inside your basement after a storm, call SERVPRO of Greater Smithtown at (631) 265-9200 24 hours a day.