Why Smithtown Locals Should Consider SERVPRO for Fire Damage Assistance
7/29/2021 (Permalink)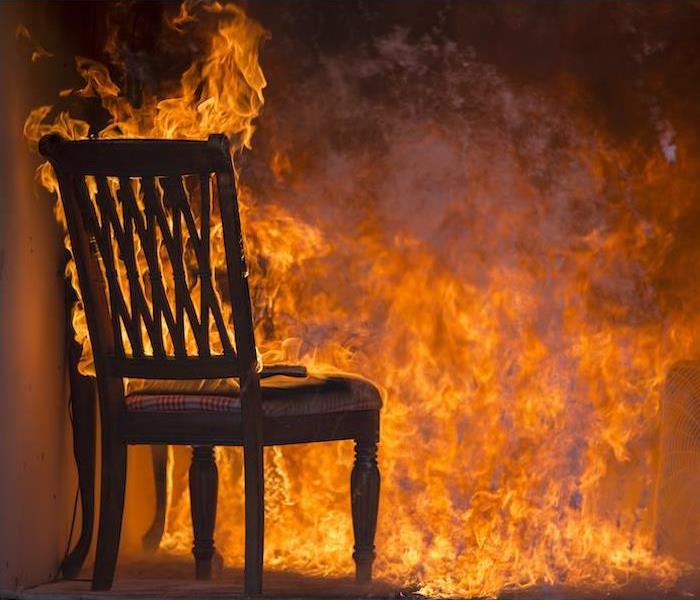 SERVPRO Helps Smithtown residents after a fire strikes. We are here to help with cleanup and restoration.
Fire Damage Restoration with SERVPRO Saves Smithtown Residents Time and Money
Not only is a house fire clean-up a nightmare to wrap your mind around, but you have to think about all of the steps involved to ensure the best results. Rather than taking on the headache of DIY, SERVPRO is the trusted name in Smithtown to handle the restoration of fire damaged homes. Once you place your initial phone call, you can have our Green Fleet at your door ready to tackle the debris, structural drying, and smoke remediation necessary to bring your home back to pre-fire condition.
When handling fire damage in Smithtown, SERVPRO's technicians follow safety protocols and proven methods to get you the results you deserve. Our objectives include:
Ensuring the safety of anyone coming and going
Ensuring soot and smoke residue does not linger long enough to cause secondary damage and corrosion
Ensuring the site is fully prepared so that water & fire damage restorations can take place
Each fire event is unique, but our IICRC-certified technicians know how to adapt and adjust equipment and processes to reach the predetermined goals. Some of these goals include:
Performing a thorough building inspection for health and safety hazards stemming from fire and smoke damage
Tarping and board up of the structure to protect its contents
Drying of the structure where moisture is left from first responders extinguishing the blaze
Setting up emergency power should electricity be unavailable
Pre-testing of various surfaces and materials to prevent additional damage
Controlled demolition to replace any unsalvageable materials with brand-new materials – General Contractor License #: 51995-H
Fire damaged homes deserve prompt action and detailed restoration with the help of SERVPRO of Greater Smithtown. Call us at (631) 265-9200, and we can send out a team as soon as possible.